Psychology
Psychology is becoming a extremely popular subject, usually taken up once a student has already been introduced to related social disciplines, but it might feel like a completely new and unfamiliar area of study. Psychology tuition is designed to support not only the teaching of theories and methods, but also to promote self-development by increasing understanding and awareness of issues such as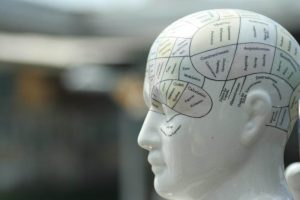 human cognition and emotion. This allows students to develop a greater understanding of themselves and their society, and the skills acquired are highly transferable between professional and personal environments. Cardiff & Vale Psychology tutors help students to tackle difficult topics, yet are aware of the sensitive nature of the subject and take an extremely personable approach to the needs and responses of each individual.
A Cardiff & Vale Psychology tutor is well-placed to develop effective learning strategies with each student, maximising their potential for achievement.  Students of Psychology are usually assessed in three key areas: knowledge and understanding, analysis and evaluation, and practical research skills. Psychology tuition supports understanding across a breadth of domains, including Developmental, Cognitive, Physiological and Social Psychology. Each approach is distinct yet inter-related and comparable, and students are encouraged to recognise a variety of ways to interpret aspects of human behaviour. Psychology tuition promotes the development of analysis through a questioning attitude, which is extremely valuable when students make judgements regarding their own research investigations.
Example Unit: UNDERSTANDING THE INDIVIDUAL
This unit explores different psychological approaches towards individual behaviour through looking at topics such as Early Socialisation, Memory and Stress. Students must learn theories, their supporting research, and their practical application to daily life. It is important to consider the ethical concerns of research, to provide commentary about it, and be able to criticise and evaluate its results. These are all things that can be practised by revisiting key studies in detail with a Psychology tutor.
Example Unit: THE INDIVIDUAL IN THE SOCIAL CONTEXT
This unit explores knowledge about social psychology and individual differences through topics such as Prejudice, Conformity and Obedience, Atypical behaviour and Intelligence. Again students must build knowledge about these areas as well as the ability to evaluate their reliability and effectiveness with regards to practical application. Assessment is largely via examination, requiring both short and long answer responses. Cardiff & Vale Psychology tuition can use a range of resources and past paper materials to guide students about the different types of questions they might be asked and how best to answer them.
Example Unit: INVESTIGATING BEHAVIOUR
The focus of this unit is practical research methods, teaching students techniques to enable them to plan and execute their own investigation. This teaching should include experimental and non-experimental approaches, data collection, analysis and report writing. Often the statistical work is much helped by the extra support of Psychology tuition, as it requires some mathematical insight and a high degree of accuracy. A Cardiff & Vale Psychology tutor is also able to explain concepts which their students find challenging, for example data types and descriptive statistics. They can discuss the analysis and evaluation of data, and help with structuring and planning the report.