Biology
With Cardiff & Vale Tutors Biology tuition is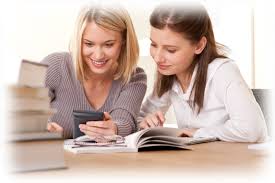 offered for GCSE, IGCSE and A level.
At Cardiff & Vale Tutors we believe Students of Biology should receive a solid grounding in the functioning of living organisms and their environment, learning and applying biological principles to practical investigations. The scope of the subject has recently broadened to include molecular biology and the role of biotechnology in contemporary society. Candidates are assessed in several areas; knowledge of biological concepts, the ability to problem-solve and evaluate information, practical skills acquired through research, and the development of a positive attitude towards themselves, others, and their environment. Biology tuition can enhance performance in all these areas and inspire students to become practical and intuitive in their relationship to the physical world.
Initially learners are introduced to some basic areas of Biology; the biological basis for life, ecological relationships and interactions, and the application of biological principles in work, health and leisure activities. A Cardiff & Vale Biology tutor will revise all key topics, such as the biosphere, world of plants and animals, cells, genetics, and biotechnology, whilst focusing more closely on the most challenging areas for each individual. Biology tuition aims to foster enthusiasm and enjoyment for the subject as well as an interest in healthy living and physiology, and students will be assessed not only on their theoretical knowledge, but also their ability to design and carry out practical investigations. This includes handling apparatus and equipment correctly, recording data accurately, analysing observations, and drawing valid conclusions from each experiment.
As they progress learners might delve into greater depth with topics such as Cells, which can be studied in terms of structural functioning, photosynthesis, energy release and defence mechanisms. Genetics might be broken down into lessons about variation, selection and adaptation to the environment. Another key unit focuses on Control and Regulation, involving growth and development, physiological homeostasis, and population dynamics. A Cardiff & Vale Biology tutor will emphasise the vast application of these basic principles to encourage students to stretch their understanding further, and Biology tuition adapts to whichever units require the most attention, including new and contemporary topics like DNA, Metabolism and Sustainability. Overall, a Cardiff & Vale Biology tutor hopes to solidify knowledge and increase awareness of the diverse application to modern industry biology has, including biotechnology and conservation.  Practise for examinations will include multiple choice tests, data handling and longer structured response questions.
At Advanced levels learners will increase their knowledge about Cell and Molecular Biology, Environmental Biology, as well as undertaking a research investigation of their own choice. A Biology tutor ensures that each student is highly capable in problem solving tasks, selecting relevant information and presenting it appropriately in different forms, as well as making complex calculations in order to make predictions and conclusions based on the evidence they have found. There is also flexibility to specialise in Biotechnology, Animal Behaviour or Physiology. These shorter units are a fantastic introduction to University level study in Zoology and Sport Science. Biology tuition assists students to answer extended response questions capably in preparation for exams, and to consider what their next steps will be, and how Biology might play a part in their future.
To find a Biology tutor please click on 'Find A Tutor' and fill out your details.