Alternative Educational Provision
Cardiff & Vale Tutors helps by providing Alternative Educational Provision for students from KS1 to KS5.
Council and School Tuition
Over the past 6 years we have worked closely with many Councils and Local Authorities (LAs) in the Cardiff & Vale area. Indeed, it is of central importance to us to be providing tutors to local schools and working with children services in Cardiff and the Vale of Glamorgan. We can support a wider area so please do contact us if we can offer accessible tuition for your learners!
Our selected tutors support Schools and Councils with 1-2-1 and small group tuition  We provide alternative provision communicating with all stakeholders.  We work with many home-schooling groups and provide science and creative workshops. Our tutors support students with medical needs who need  'catch up tuition'.  We offer temporary tuition for students facing exclusion or waiting on school placements. We support Students with Additional Learning needs tuition.
In supporting schools and colleges we offer many ways to measure student success with our intervention. We offer attendance and monitoring. We report on attendance-  daily/weekly and monthly- utilising attendance codes. We provide regular updates and reports from tutors re progress and engagement measurements can be provided in a variety of reporting formats. School staff can access what content is covered in each tuition session and how well the student is progressing.
We continuously monitor each learner's attendance, engagement and academic progress. We provide  lesson by lesson engagement marks and weekly summary reports for each learner. We record formative assessment outcomes and provide a full-term detailed report including target and working at grades, linked to the WJEC criteria. Engaging online lessons are at the heart of what we offer.
Our tutors are experienced teachers and often WJEC examiners. All student independent assignments set as homework tasks are linked to the WJEC framework. We help in a positive way to ensure that learners are prepared for external examinations as we follow the Curriculum levels for GCSE and A levels.  We work with a local External Examination Centre.
We support Schools in providing support for A level students who need booster tuition with their A level courses. We can provide highly qualified academic tutors to ensure that the most able students are not missing out.
We would be delighted to assist with any new learner needs so please do get in touch!
ALTERNATIVE LEARNING PROVIDER


TO
VALE OF GLAMORGAN 

COUNCIL
Vale of Glamorgan's Alternative Education Provision Brochure contains lists of approved learning providers. Schools refer to the brochure to arrange tuition for learners who can't attend school due to social, health, emotional and mental health  issues.
Cardiff & Vale Tutors has featured in the brochure for many years. This is testament to the superb quality of provision that we provide to out of school children Vale wide.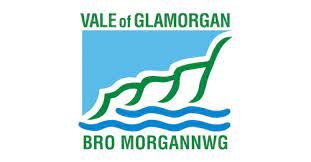 Cardiff & Vale Tutors' rate for Alternative Provision is competitive for the service being provided. Where needed Cardiff & Vale Tutors have been open to discuss different learner needs and how they may adapt their provision to cater for this, showing how flexible they are in their approach.

Cardiff & Vale Tutors provide updates regarding progress to help monitor the educational provision on offer. They communicate if there are any concerns or future developments, in order to monitor progress, attainment, attendance and any safeguarding concerns
Rhys Jones, Pupil Engagement Manager, Learning & Skills – Achievement for All / Strategaeth, Dysgu yn y Gymuned ac Adnoddau,
Vale of Glamorgan Council Cyngor Bro Morgannwg