Functional Skills Level 2
We are pleased to be a Partner with Pass Functional Skills, as this offers our learners  so 10% off all exams, courses and revision products, using our code.
This offers the chance to achieve the entry qualifications needed. We offer a 10% discount on the Pass Functional Skills materials and can provide a tutor to help you with the Level 2 course. The Level 2 course is accepted by Universities and Colleges as being equivalent to a GCSE grade C or level 4 in English &/or maths.
Functional Skills Level 2
To get into University, apply to the police, nursing or even complete an apprenticeship, you need to have a GCSE level 4 in maths and English, or a GCSE equivalent qualification. Functional skills level 2 is the equivalent that employers, apprenticeship training providers and Universities are looking.  At Cardiff Vale Tutors we are pleased to offer an exclusive discount for Pass Functional Skills, a service that is dedicated to helping learners to pass their level 2 qualifications. The following article details the different ways this service can help support you with your functional skills maths and English.
Discount code: Cardiff10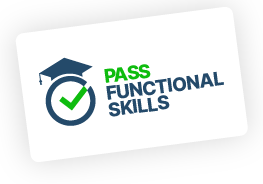 Revision Materials
The following functional skills maths level 2 revision resources cover all areas of the level 2 qualification from multiplication to ratio. The functional skills English level 2 materials work in a similar way preparing learners for the reading, writing and speaking examinations.  To help build confidence, work through the revision materials, and build up to past paper practice. See the list of free resources below to help you with your functional skills revision:
If you are looking for physical revision materials such as flashcards and revision guides, then these are also available. Functional skills revision cards can be a great way to revise different topic areas quickly. The revision guides cover all aspects of the curriculum providing notes, worked examples and practice questions to help you prepare for the exam. The revision cards and workbooks can be accessed below.
Functional Skills Maths Level 2 Revision Cards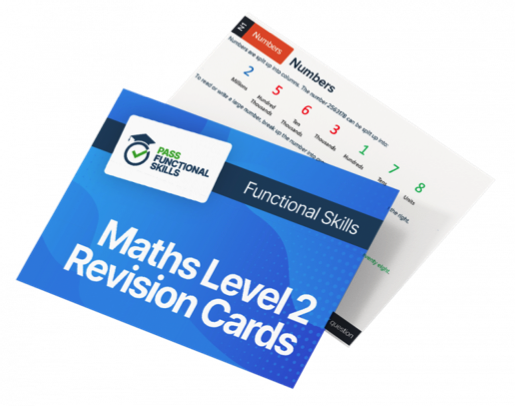 Functional skills maths level 2 revision guide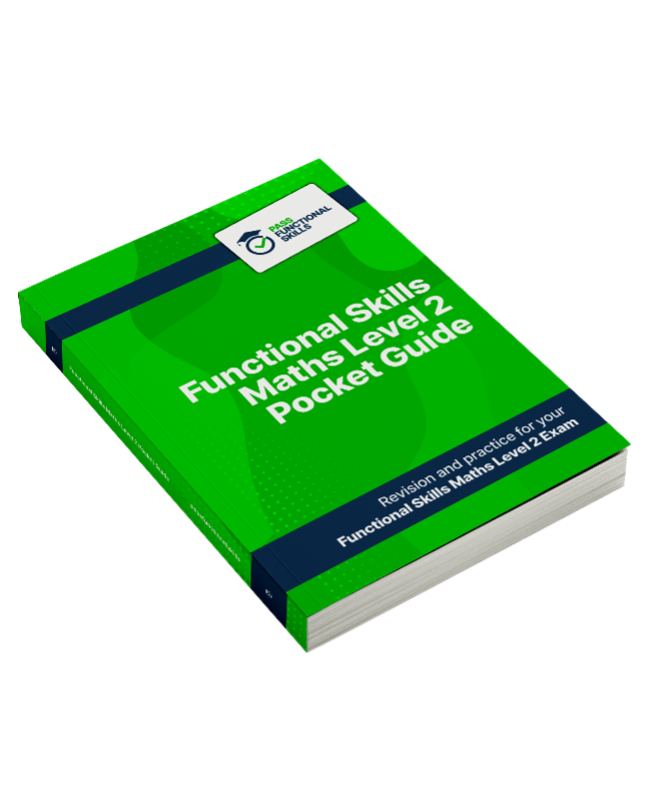 Functional Skills English Level 2 Revision Cards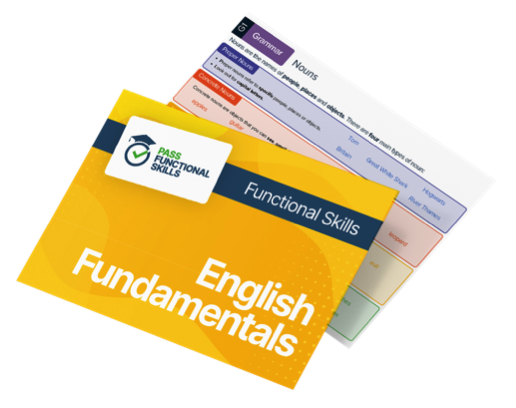 Functional Skills Exams
If you do not want to attend college and would rather take the entire qualification from home then there is also an option for this. The following level 2 exams can be taken from home with 1-2-1 online invigilation and are Ofqual regulated so are accepted by all Universities and employers.
Cardiff & Vale Tutors can provide a tutor to support you with Functional Skills- do get in touch!