Schools & Services We Work Alongside
Cardiff & Vale Tutors is proud to work with: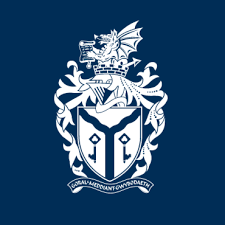 Cardiff Metropolitan  University, School of Education, Cyncoed, Cardiff, CF23 6XD. We are providing Maths and English tuition on site at the University to help with re-takes of GCSEs so students can continue fully with their teaching careers.
Cardiff Council Education Welfare Service, Mynachdy Centre, Cefn Road,Cardiff CF14  3HS.   W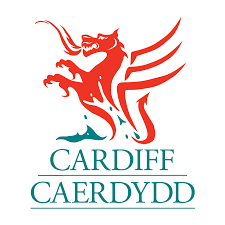 e continue to work with Cardiff Council Education & Welfare Services to support pupils with Additional needs and Maths GCSE and Welsh Language tuition on a 1 to 1 basis. We support with literacy and numeracy tutoring to ensure all pupils have the appropriate skills needed for employment and life
Testimonial  from Jayne Davies, Tuition Coordinator, Education Service, City of Cardiff Council,  reported that she is "very pleased with the Cardiff & Vale Tutors' work  and their relationship with the pupils".
We are working with Cardiff Schools 
We supply GCSE Maths tutors to tutor at Willows High School during exam times to help students achieve success in  external examinations:
Testimonials from: Willows High School,Cardiff, South Glamorgan CF24 2YE  
Marcello Lo Celso, Lead Practitioner for Maths and Numeracy commented that "The tutors motivated our year 11 pupils and had highest expectations for them…The majority of the tutors were really well prepared. In general, we are very happy with the quality of the sessions".
Christopher Norman, Headteacher at Willows High School commented:
I was really impressed with the speed that these sessions were set up. The impact of using Cardiff & Vale tutors with our pupils has been huge. Working with tutors who they don't see on a day to day basis presented the learning in a fresh way and made them feel even more valued. All pupils involved in the scheme grew in confidence and self- belief, and I am looking forward to seeing their results in August.    The results meant "the best ever results' for the School.
We are working with Vale Of Glamorgan Schools 
We are supplying Maths GCSE tuition to Mary Immaculate High School, Wenvoe to help C/D borderline students in 2017. We are supporting GCSE Maths and English students this September 2017.
We are also working with Stanwell school, Penarth supplying GCSE English and Maths Tutors as well as Y7 Basic Skills Tutors (2017). Excellent feedback from our tuition at Stanwell school  this June :
Maths GCSE  students were very complimentary and believed that the tuition process helped to give them confidence going into the exam. The Basic Skills tutors were very popular with the pupils who enjoyed the lessons and were much more positive about literacy.
We are able to offer our Home Schooled pupils an external Examination centre for their GCSE and A level examinations, based in Cardiff.
Please contact us for more information