English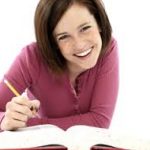 Welcome to Cardiff & Vale Tutors. We offer tuition for English KS1, KS2, KS3, GCSE, A-level and degree tuition by DBS checked tutors. To find a tutor please click on 'Find A Tutor' and fill out the details and we will put an English tutor in touch with you.
English tuition offered:
* English KS1-3
* English GCSE & IGCSE
* English A-level (Language and Literature)
* Undergraduate English
* EAL (English as an additional language)
Exam boards covered:
* WJEC
* Edexcel
* OCR
* IGCSE
* AQA
* International Baccalaureate
EFL boards:
* IELTS
We also offer Adult literacy and numeracy.