Business Studies
Business studies or management courses are fast developing, as they are increasingly recognised for their key role in modern society. Helping students to understand factors contributing to economic prosperity, syllabuses are designed to develop strategising and team coordination. Business studies tuition is a unique opportunity to receive expert advice on business operation and management, which can be invaluable for academic success. It is also becoming evident that business education plays a significant role in preparing young people for a variety of work environments, as it delivers practical training and places emphasis on self-awareness. A Cardiff & Vale Business Studies Tutor
encourages the development of these core skills to enhance individual effectiveness and cooperation.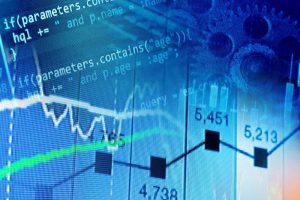 AIMS
The general aims of Business studies tuition therefore, are based on those initiated in class, developing knowledge about business activity, including its formation and development. Students recognise how individuals can affect and contribute to their immediate professional environment, developing an awareness of internal structuring, good management and team-work strategies. Another aim is to provide grounding in software and programming, as students use computers to simulate business models and increase the efficiency of their projects. A Cardiff & Vale Business Studies Tutor builds on each area to ensure a foundation of knowledge that will broaden their outlook and future prospects.
CONTENT
Topics are usually designed to test knowledge, decision making, and practical abilities. There is also an emphasis on ethics and team building. Younger learners explore key questions about businesses, such as: What are they? How do they develop and perform? What resources do they use? How are they managed? This work includes consideration of a variety of organisation types in the UK, including public and private limited companies, self-employment and the charity sector. Business studies tuition helps students to progress from these basics to Enterprises and topics like Marketing and Operations. Within this they are expected to grasp the mechanics of market research, inputs and outputs, quality control, product distribution and delivery. Others look into Finance and Resource management, such as cash flow, budgeting, recruitment and staff training. At advanced levels, a Cardiff & Vale Business Studies Tutor will include EU and multinational companies and the effects of globalisation. Candidates may also consider the role of management and good leadership in large organisations. This kind of learning is transferable to many different professions, allowing students to emerge with strong and informed ambitions.
SKILLS
As suggested, the skills gained from this subject are wide-ranging, as students receive an education based on enterprise, citizenship and life-long learning. Decision making is one of the most fundamental skills, as successful organisations are based on constantly adapting to changing environments. Courses deal with young people as potential members of the business community, by fostering entrepreneurial attitudes and behaviours. Business studies tuition supports a variety of teaching methods to achieve this, using surveys, case studies, mini-enterprise projects, spreadsheet modelling, computer simulations and databases. Candidates are encouraged to read relevant sections of national newspapers and familiarise themselves with appropriate computer technology, and a Cardiff & Vale Business Studies Tutor may prepare such material to help build additional knowledge. They hope to inspire students to consider their own ventures, giving them valuable resources to promote ambition and achievement.